Jose Flores
President
Driven by sustainability and attention to detail, Mr. Flores spearheads training and management of personnel on most projects. His extensive operations management and technical skills maintain current clients and assist in the development of new opportunities and relationships.
Jose served as Program Executive on three large accounts. He was Deputy Deployment Manager on a $34M project for the Chicago Public Schools, where he staffed, coordinated and managed the deployment of an Enterprise Level Anti-Virus/System Management Solution.
With more than 15 years of experience in Consulting and IT, Jose has worked on a multitude of large projects, including Dallas Independent and Chicago Public School Districts. His services include operational management, system integration and implementation services.
×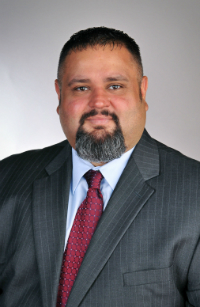 Jose Flores
President

Robert Kettell
Executive Vice President
Mr. Kettell brings excellence on many levels to our Wynndalco team. He is an experienced Executive and Senior Technology Leader skilled at building and retaining high performance teams that deliver consistent and customer-focused results. Bob has a proven history of increasing profit, managing costs, and supporting internal and external stakeholders through the creation and implementation of best practice methodologies designed to align business and technology goals.
Bob has held the position of CIO twice in his career,  supported large projects in the public sector over the past 10 years including at the City Colleges of Chicago, Chicago Transit Authority, Illinois Tollway among others organizations.  He is certified as a PMP, CISA, CCP, CGEIT, CPA and graduated from the University of Wisconsin with an MBA. Bob's role at Wynndalco is managing IT Services and supporting Business Development opportunities serving state and local governments, educational institutions and Fortune 500 companies.
×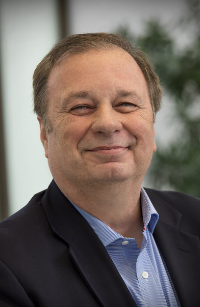 Robert Kettell
Executive Vice President

Jeffrey Ehrhart
Engineering Manager
Wynndalco Enterprises, LLC is pleased to announce the promotion of Jeffrey Ehrhart to Engineering Manager overseeing Engineering Division.  He brings his 20 years of engineering experience to lead our ever expanding department.
Mr. Ehrhart has vast experience in the transportation industry, completing projects with the Illinois Department of Transportation, Chicago Department of Transportation, Metra and the Illinois Tollway. He has also served as Project Manager on projects for many municipalities across Illinois.  In addition to his transportation related work on roadways and bridges across the state he will focus on client relations and business development.
Jeff has worked on a variety of exciting and challenging projects over his career.  He is just finished the extension of East Wacker Drive in Chicago turning the upper level viaduct into a shared use roadway and pedestrian overlook onto the Chicago River below.  He has also worked on some of Chicagoland's most famous golf courses, including Medinah Country Club, Bob O'Link Golf Club and Shore Acres.
Ehrhart is a member of the American Society of Civil Engineers and Structural Engineers Association of Illinois and serves on several committees. He earned a B.S. in Civil Engineering from the University of Illinois in 1997.
×
Jeffrey Ehrhart
Engineering Manager

Michael Livernois
Project Engineer
Michael has over 10 years of experience in all aspects of bridge inspection and structural engineering design including roadway design. He has been a Project Manager and project engineer for numerous bridge and roadway projects for state agencies, various county highway departments and municipalities and design build projects. He is also a Certified Illinois Department of Transportation Team Leader for various bridge inspections.
×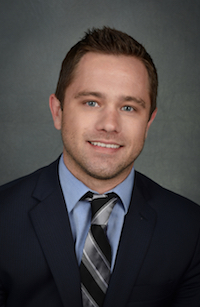 Michael Livernois
Project Engineer

Justin Pattison, P.E.
Senior Project Engineer
Mr. Pattsion brings over 7 years of experience to Wynndalco's engineering team. He is well rounded having worked on variety of projects over the years. His structural focus has found him working on projects such as bridge design, retaining walls, substructure design, construction inspection and bridge inspections. He has worked on several railroad projects as of late bolstering Wynndalco's rail division.
We are very enthused to have someone of Justin's caliber on board. His energy and willingness to take on any task is a great asset for us.
×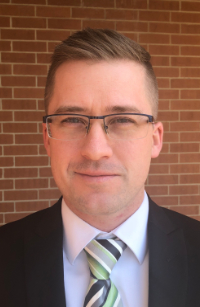 Justin Pattison, P.E.
Senior Project Engineer

Nabi Fakroddin
Senior Structural Engineer
Mr. Fakroddin joins Wynndalco as a Senior Structural Engineer and QA/QC Manager. He brings an extensive array of project experience in the design of highway and railroad bridges on both the State and Local system. He worked for IDOT for over 20+ years holding positions such as Bridge Operations Engineer and Local Roads Liaison. He served as Kane County's Director of Transportation/County Engineer for 13 years. He has since worked in the Consulting world and brings his invaluable experience to our team.
Nabi is well respected in the industry for his QA/QC capabilities and conformance to IDOT/Tollway policies and AASTHO/AREMA standards. He has reviewed hundreds of structural plans, specifications and estimates covering all types of structures over his career.
×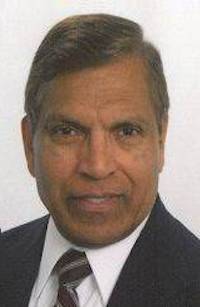 Nabi Fakroddin
Senior Structural Engineer

Freddy Andrade, P.E.
Engineer Florida Region
Mr. Andrade brings both technical and practical accomplishment to the Wynndalco team with over 10 years of experience in construction and design. After five years with Florida Department of Transportation and additional opportunities in the private sector, Freddy has honed a professional portfolio that attests to strengths in land development, materials testing, consulting, and client satisfaction. The practical knowledge and skills gained with Freddy's involvement in several multi-million dollar transportation projects will propel Wynndalco forward in its engineering ventures.
Freddy's areas of expertise include complete proposal design with adherence to ADA standards, transportation planning, modal development, environmental management, traffic engineering and operations, materials sampling and testing, construction, maintenance, and QA/QC. Freddy is lauded for his ability to bridge relationships between client and architect, contractors and engineering team, and approval agencies ensuring that each endeavor runs smoothly and efficiently. His involvement with all aspects of a project, his attention to detail, and his propensity to go the extra mile provide our clients all that is required for their projects to be successful.
×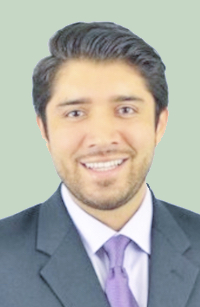 Freddy Andrade, P.E.
Engineer Florida Region

Herman Andalcio
Sales Executive
Mr. Andalcio has worked in the IT industry for the past 25 years growing alongside and adapting to technology's evolution. Mr. Andalcio has provided IT products and solutions to government sector entities such as the Chicago Public Schools (CPS), City of Chicago, State of Illinois, School District of Philadelphia, and the Dallas Independent School District (DISD).
His direct exposure working with a vast array of officials, including the Chicago Public Schools Board of Education Business managers, Principals, Technology coordinators and upper echelon personnel in the United States Marine Corps (Desert Storm Veteran) and United States Navy (Navy Seabee / Operation Iraqi Freedom Veteran) has given Mr. Andalcio the ability to effectively and tactfully manage a wide range of people.
His experiences as a civilian and as a 17-year military expeditionary logistics Marine and Seabee have enhanced his ability to formulate, organize, plan and implement solutions appropriate to client needs.
×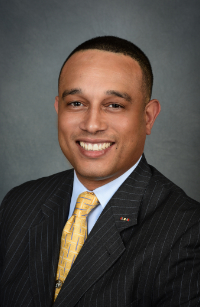 Herman Andalcio
Sales Executive