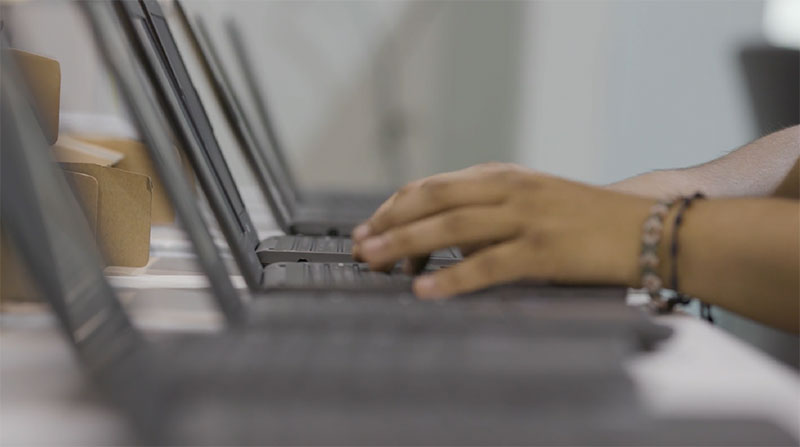 END USER DEVICE MANAGEMENT
The number and type of end user devices and operating systems are constantly growing, meaning it's important now more than ever to have a unified management system in place.  We manage your infrastructure needs to reduce end user downtime, making your business run smoothly.
As an authorized reseller for manufacturers such as Dell, HP and Lenovo, we provide services for all types of end user devices with a focus on Managed Client and Managed Deployment services.
MANAGED CLIENT SERVICES
Break/fix and Warranty Support
Device Moves, Adds and Changes
Service Desk Integration
Desk Side Support and Incident Management
Proactive Problem Management
Software Patching and Anti-Virus Updates
Asset and Configuration Management
ADDITIONAL END USER SERVICES
Logistics and Warehouse Services
Help Desk & Call Center Services
Installation Services
Field Support
Moving Services
MANAGED DEPLOYMENT SERVICES
Equipment Receipt and Inspection
Asset Tagging and Device Etching
Application Packaging and Testing
System Configuration
Site Preparation and Structured Cabling
Device Installs
Scheduling with Precision Delivery and Timing
DoD-compliant Device Wiping
Asset Disposal
WYNNDALCO'S PROPRIETARY DATABASE: TIMS
Supporting our Managed Client and Managed Deployment services is Wynndalco's own proprietary database: Technology Infrastructure Management Software (TIMS).  TIMS is a unified suite of modules used to provide extensive services in a central location.  This enables us to efficiently manage the integration of technology equipment at multiple locations under tight deadlines.